Cascade 2 SE alu
The iconic armchair Cascade 2 has been redesigned in aluminium for all kind of weathers, all year long! Its balanced and generous woven forms will give an impactful and decorative weaved furniture for your hotel, restaurant or Café.
Available weaving patterns:
To customise your weaving pattern, click on "Customise this model" button
Basic weaving patterns*

Classic weaving patterns**

Prestige weaving patterns***

Exception weaving patterns****

Masterpiece weaving patterns*****

Available colors:
To customise your weaving pattern colors, click on "Customise this model" button
Glossy Colors RILSAN® 5mm FIBERS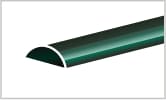 Yellow lemon Pantone 115 EC
Satin Colors RAUCORD® 5mm FIBERS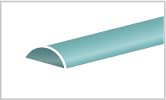 Apple Green Pantone 578 EC

Emerald Green Pantone 327 EC

Purple Maroon Pantone 690

Scarlet Red Pantone 186EC

Royal Blue Pantone 287 EC

Ultramarine Blue Pantone 539EC

Lavender Blue Pantone 5275

Lagoon Blue Pantone 299 EC

Water Green Pantone 317 EC

Weathered Gold Pantone 463 EC

Yellow Tumeric Pantone 143

Bright Yellow Pantone 116 C
Dimensions:
26 3/8 in
Overall Width
23 1/4 in
Overall Depth
31 1/2 in
Overall Height
17 11/16 in
Seat Height
24 7/16 in
Armrest Height
Wide seat (17 in)
Seat Width
WEIGHT:

15,4 lbs
Discover all our product lines
Enhance your space with Maison Louis Drucker. Our rattan headboards, high chairs, stools, armchairs and lights, true emblems of elegance, reflect incomparable comfort and unparalleled craftsmanship. Whether it is to highlight your establishment or to bring an undeniable singularity to your decoration, our creations are designed for you. With Maison Louis Drucker, choose quality and authenticity.
Discover